When you need to see what you mean and
how all the parts fit together to drive toward action.
We believe in the deep, transformational possibility that exists when you bring a group of people together to create something new. And we have a powerful tool, graphic facilitation, which brings creative energy and focus to your meeting.
As graphic facilitators, we're visual thinkers with backgrounds in business, marketing and organizational development—so we love initiating rich, evocative conversations and channeling them into vivid, technicolor mind
maps.
Our visual maps bring your ideas, meetings and events to life in a way that words alone never can.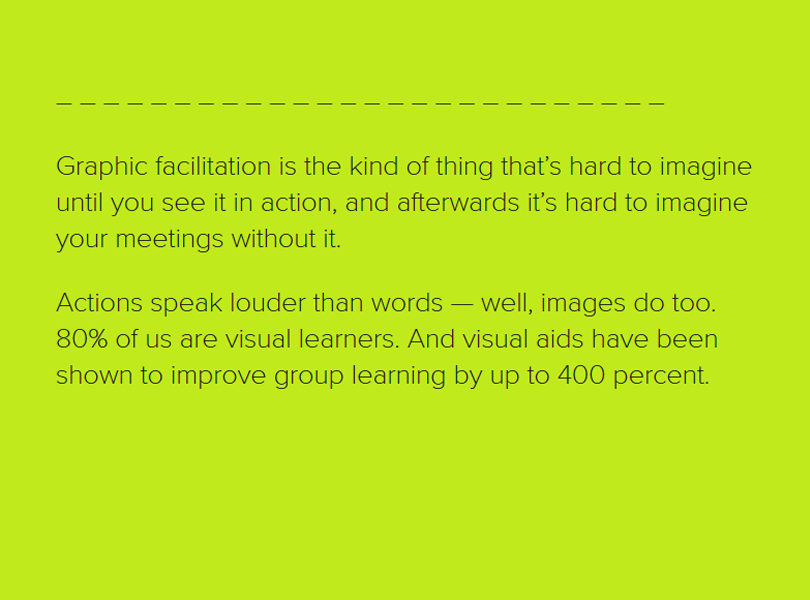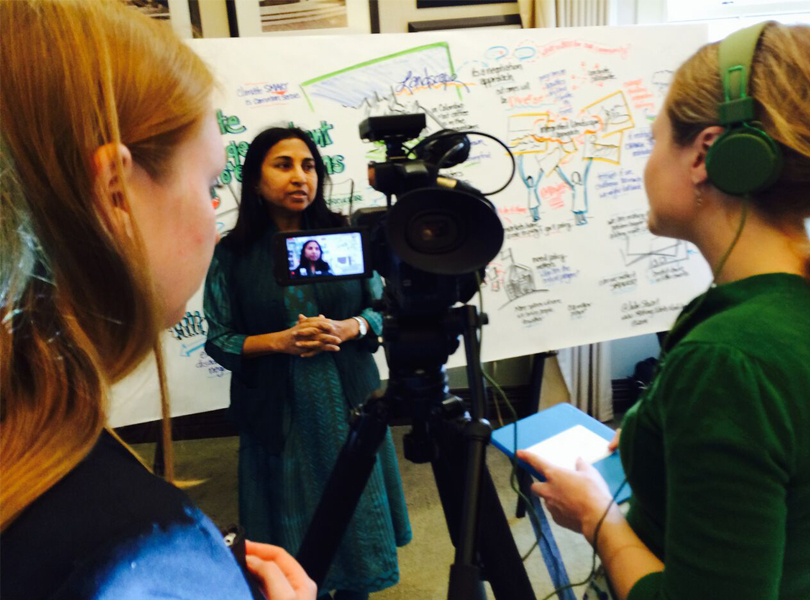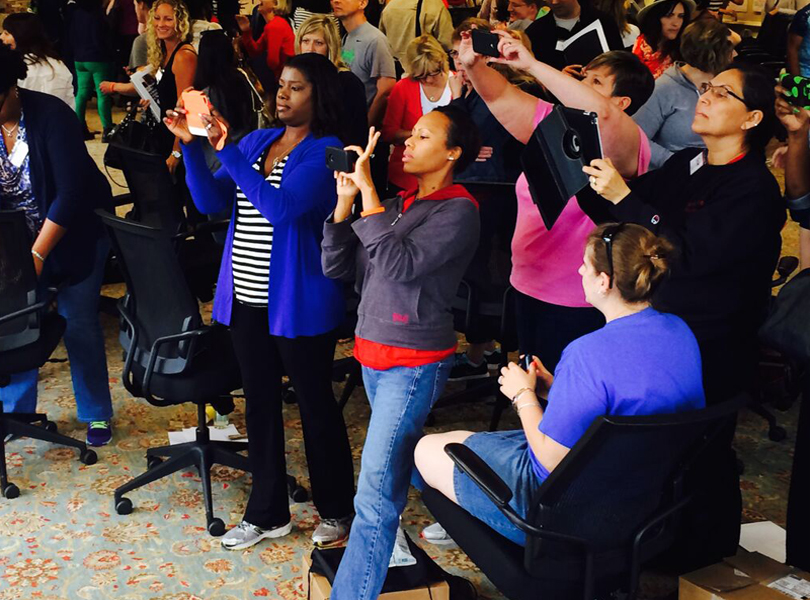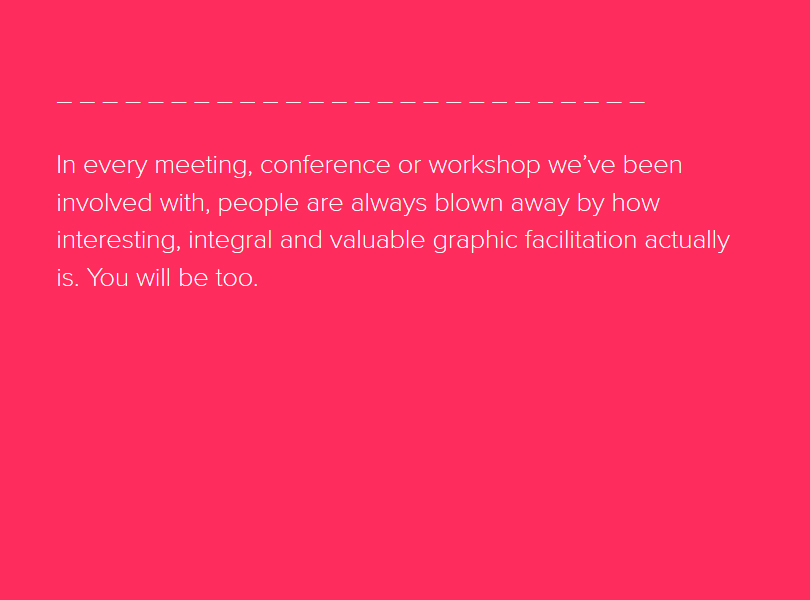 A key component of any successful brainstorming session is a visual depiction of the ideas explored that can be referred back to well after your meeting is over, especially when concepts are zinging.
By depicting the challenges, opportunities and ideas discussed visually, we encourage engagement and offer participants a rich, dynamic view of the complex conversation.
Contact Us to talk about Brainstorming and Ideation.
CHECK OUT OUR OTHER SERVICES!
Here at Making Ideas Visible, we are inspired by people like you-- innovative thinkers, visionary leaders, creators and collaborators.
If you've got a meeting, conference, project, event or story to tell, we can help you think differently and launch your brilliant ideas into the world.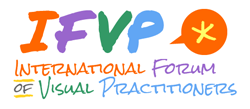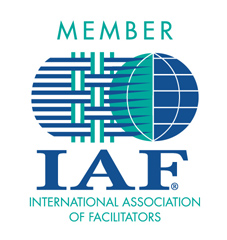 Fresh insight & ideas to your inbox