All in all stepping back and thinking about how we were when we arrived and where we were when we left, the amount of movement that occurred within the group was considerable. Most significant was on thinking of ourselves as having potential as a group. The group as an opportunity to exploit. Impressive. We're clearly an opportunity.
Julie's ability to guide is very, very, effective and strong. Very nice job. She definitely has a talent and a gift to do the guiding-thing and the visual-thing simultaneously. To take a group who were not an intact team and get us to a place where we felt like a collective which can contribute to the space about change speaks to her skill set and how particularly effective it is.
There was an enhanced and increased level of honesty spoken within the group, which we had not experienced before. The difference was primarily Julie.
John Fleming | GP Strategies Corporation
Julie's facilitation of our group was terrific. We were a group of seasoned practioners ourselves and she did a great job of keeping us going. There were tangible outcomes and next steps and the group felt complete with our work and her way of interacting with us. I look forward to an opportunity to work with her again and do not hesitate to recommend. Jessica Bronzert | The Sparks Group
I engaged Julie to facilitate a day-long retreat with a group of very experienced consultants and facilitators because I knew she had the wisdom and experience to do a great job. From the initial discussion through the post-workshop followup, the process was flawless.
Linda Hoopes | President | Resilience Alliance
Before the hack-a-thon and getting Julie on board I was worried that I would have to do all of the heavy lifting and then attempt to participate. I had also only participated in a hack-a-thon before not ever facilitated one, so having Julie's expertise in Open Space and other facilitation mastery really allowed the hack-a-thon feeling to emerge. Especially in terms of allowing conversations to flow where they needed to given the needs of the group. And the added bonus of having her beautiful ability to capture the sentiment of the conversation in real-time via her graphic artistry was exceptional. This was such a differentiator and something that made the participants really feel special.
Lisa Flick Wilson | Vice President | Southeast Energy Efficiency Alliance
What a truly enlightening visual experience you provided for our 2015 USA Funds Symposium! We expected great things from you and you did not disappoint. You left our audience in awe of your many talents – listening, synthesizing, drawing, creating and sharing. The way you were able to mentally connect with the speakers and visually map this connection was truly phenomenal.
Your ability to pull the participants into your murals speaks for itself. It was so amazing to see presidents, provosts and CFOs stand in front of your maps and create unique applications for teaching, processing, planning and even preserving a culture! This exemplifies what we hope for always–that our participants will find a way to internalize the messages they hear – but this is a first for internalizing the messages they see! With the number of inquiries you received for specific projects – well, I rest my case – you arrived a graphic facilitator and left a rock star!
Julie, on behalf of the symposium planning team, I want to thank you for crafting such wonderful visual memories and resources for all of us, especially twenty-three teams and two enthusiastic speakers! We so appreciate the effort we know you put forth to ensure a dynamic and engaging visual experience for everyone.
Best wishes for continued success in helping others discover those "memorable experiences that deliver visual relevance, deeper context and lasting value." I hope we have an opportunity to work together again.
Marshall C. Grigsby | Member, Board of Trustees |  USA Funds
I worked with Julie for a year as my business planning coach.  She was instrumental in bringing my idea to life (literally on the page!) and in helping me work through the challenge of business planning.  Through Julie's coaching, insights and recommendations I am ready to launch my business – and am doing so on a solid foundation thanks to her counsel.
For a year I have had the pleasure of receiving an updated wall size chart with my action items every quarter – both motivating and a great reminder of my goals.  I highly recommend Julie as your 'coach with markers' – she is a wonderful partner and motivator and just plain fun to be around!
Julie Wilson | Institute for the Future of Learning
"You're the easiest person I have worked with. Thanks!"
Angela Kageni | Independent Observer of the Global Fund | Aidspan
World cafes are about not coming to conclusions but about asking questions. In the business world that's uncomfortable. Your work helps to provide the summary that they can't get otherwise. There's no end of the sentence unless they have you. You're the exclamation point!
Gia Interlandi | Teaching the Art of Leadership
Thanks for facilitating our group's exploration of a potential alliance last week.  I think we accomplished much more thanks to your facilitation – not only from the standpoint of your objectivity but also the extraordinary way you managed to frame up the conversation and capture our words into a visual map.  You probably moved us ahead 3 to 4 months in the span of only 24 hours.  Great stuff! Many thanks for all your help.
Jeff Butler | Strategy Execution Advisor
As a founder I had free-flowing anxiety and a web of things I had to know, you helped untangle them and make them achievable in the nicest way. It felt like you knew us. I'm not sure how you did that so fast.
You brought outsider eyes and concrete suggestions of "do this" "don't do that" and lots of brainstorming with specific end results. You have a wealth of business experience, a tremendous asset, which you shared freely. We felt comfortable with your suggestions. It just felt right on. And it's so much more useful to see everything in "analog" rather than "digital." We've struggled with tech, with Evernote and Dropbox. Seeing everything on the wall crystalized it immediately.
Susan Hollobaugh | Founder | Know Me
It's perfect! I'm beaming with THANKS, and a great deal of awe. I love it! Thank you for holding such an amazing container for our work!! You are so beautifully and powerfully awesome.
Laura Selis | Owner | Gentle Presence
You are so multifaceted. Your ability to listen, to feel and respond with graphic art is striking. It's like your presence is seen and felt but in such a gentle way that it isn't a distraction. Your ability to hold space and keep us on track is a huge gift. I never felt rushed or boxed in, but I always felt on track. I also think you have an amazing energy that contributed to the overall energy level in the room which opened the space for vulnerabilities and honesty. I appreciated your intuition to know when to move on and when to go deeper.
Thank you for the last two days. You were an amazing facilitator and overall contribution to the work!!
Seandra Pope | Chief Executive Officer | Rooted Consulting Group
"Thank you for your exceptional contribution to the 2012 Detroit Regional Chamber Mackinac Policy Conference. Your participation and expertise directly resulted in the success of the Conference tightly focused on innovation, collaboration and the 21st century global market.
The artistic service and value you provided was undeniably the best interpretation and documentation ever provided at the Conference. The visual facilitation was remarkable and a key component that helped drive home results. It was part of the foundation that kept the positive buzz of the Conference going amongst Conference attendees and the various media outlets. The Conference was greatly enhanced by your talents!
Julie, thank you again for your expertise and creative insight. I hope you share my excitement and gratitude of the accomplishments achieved with this year's Conference. Let's do it again next year!"
Sandy Baruah | Detroit Regional Chamber 
Your contribution was a great differentiator for us and created buzz for the Alliant Energy team around their corporate headquarters – something they acknowledged in the closing dialogue we had with them.
Michael Boyd | Accenture
"I'm still blown away by the paparazzi snapping pictures of your work. Everyone at the conference loved it. It was a huge hit. I haven't worked with someone of your skill before. You have so much flexibility, a great sense of humor and you know how to adapt to a situation."
Joel Mills | American Institute of Architects
You were able to take the vision and bring it into reality. We developed this survey product and needed to sell the story conceptually. The PowerPoint we put together was stiff and factual, but didn't have the visual punch, the wow factor we needed. You quickly were able to digest our business, capture that idea visibly and put it into some quotes that will connect and resonate with the people we're going to pitch it to.
We have something tangible now. A great piece for our sales people to use to open the door and get in front of potential customers. A very fun but factual, easy to understand way to demonstrate how we can bring these services to life for our clients and how valuable it is for them.
We're going to use it as a marketing piece. The artwork and handwriting has a nice feel and flow. It lets the images tell the story.
We are exactly where I want to be at this point, exactly!
David McAleese | It's the Experience
I have been to Friendship Circle seminars in the past.  Julie's presentation and coordination was most creative, as well as entertaining. I have walked away with lots of food for thought as well as concrete information.
Cheya Marozou | Friendship Circle Montreal
Here at Making Ideas Visible, we are inspired by people like you-- innovative thinkers, visionary leaders, creators and collaborators.
If you've got a meeting, conference, project, event or story to tell, we can help you think differently and launch your brilliant ideas into the world.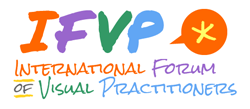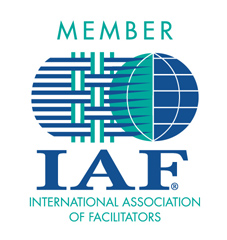 Fresh insight & ideas to your inbox