You've got questions, we've got answers.
Here are some of the questions we've been asked about our work. If you don't see yours, please send us an email and  we'll do our best to answer it for you.
Find Out
Contact us with the dates you'd like to hire us so we can make sure we have availability. We'll discuss your needs on the phone and decide how we can help you achieve your goals.
Once we've determined that we're going to work together, we'll send you a contract to sign and return with a 50 percent deposit to secure those dates. We're unable to hold dates until we receive a deposit but we will notify you if someone else is interested. Our calendar books several months in advance so get in touch quickly if you already have your date when you'd like us to work with you.
This sounds interesting but I've never used a graphic facilitator before.
Find Out
We hear you. This is the kind of thing that once you see it in action you totally get it and until then it's hard to imagine. We can tell you that every meeting, conference or event we've been involved with, people are blown away by how interesting, integral and valuable graphic facilitation is. They vow never to have a meeting without us again.
Is graphic facilitation distracting?
Find Out
Although graphic facilitation is a live performance, it actually enhances the conversation. It is captivating rather than distracting because most people are visual learners, which means they learn better when they can see as well as hear.
Graphic facilitation provides structure and context, shows connections between thoughts, and helps people absorb more information.
Dan Roam, author of the international bestseller The Back of the Napkin, says, "The combination of simultaneous creation and narration is magic."

Don't you need to be an expert in our industry to work with us?
Find Out
Not at all, we've worked across a broad spectrum of industries from pharmaceutical to government to climate science to technology. Think of us as process experts. We help you figure out the outcomes you want and the roadmap to get there.
When we're visually mapping, we listen like a reporter would for the story—the key points, thoughts, ideas, and themes—and that's what we visually map out for you.
We organize the information spatially, instinctively finding the structure it needs, and giving visual emphasis and hierarchy to the story as it emerges on paper.
As you watch your story develop, you'll see connections being made through the visual structure.
Simply tell us what you want to achieve in your meeting and we'll help you get there.
We want you to design our meeting, how does this work?
Find Out
Designing a productive and fun meeting is one of our favorite things to do. We are steeped in the processes from the Art of Hosting community of practice which is where World Cafes and Open Space originated and we like to bring in those elements when appropriate.
In order to design your meeting together we'll explore your goals about what you want to accomplish and define what would make this a successful meeting for you.
We'll schedule a time to get on the phone for about an hour to talk. If you have any background information you think might be helpful for us to know, please send it. This could include: action plans from the previous meeting, an organizational chart, or documents the team has created that led to the need for this meeting.
We'll discuss the design or flow for the day then we'll need some design time on our own after which we'll talk again to finalize the agenda and supply list. Sometimes it takes several iterations of discussion and design until we arrive at what works best.
What do we need to plan for when you're on site graphically facilitating?
Find Out
We work on large (48") paper taped to a 4×8' foam board supported on two easels that way we can be positioned anywhere in the room, ideally in the front where we'll be seen by everyone. Our assistant Jen can work with you on sourcing the foam board locally and she will ship our roll of paper to the meeting site.
We have a couple of options in terms of displaying the completed visual maps during the meeting or conference. We can hang them on the walls in the room we're in. We can buy a piece of foam board for each visual map and leave the visual maps attached to the foam board that way they can be displayed individually on an easel or built into a sculpture tower, which creates a really cool conversation piece during your conference.

It's a good idea to introduce us so that people who've never seen graphic facilitation before understand our role and what this big blank piece of paper is doing in the room. And we like to say a few words to tell participants about how we'll be helping them surface their conversations and ideas throughout the meeting. We can send you an introduction to use.

As we work on one visual map to the next, usually from one part of the agenda to the next, we'll need two people to help move the visual map from where we're working to another wall in the room. Throughout the day we will create 3-6 visual maps—you'll know specifically after we discus the agenda with you– that we will display so plan accordingly when you are thinking through the logistics of your meeting room.
If social media is a big part of your conference, let's coordinate beforehand who I can send the digitized maps to in order to get them on Twitter, etc as soon as possible for impact.
How do we use the visual map you create for us?
Find Out
Visual maps live on long after a meeting—guiding and directing your next steps and forming a living archive of your conversation.
We'll talk to you about how you can use your visual map(s) before your meeting begins, so that you'll know how to follow up and each participant knows what to expect in advance.
At the end of your meeting, we'll hand off to you the original drawings in a roll (plan for this, since you may need to arrange for shipping) and upload the digital format to Dropbox, ready to be used online.
The digital photographs can use be used in any of your follow-up communications—group e-mails, newsletters, reports, slide share presentations. We can print them onto plexiglass to turn into gifts or take-aways.
We encourage you to make the electronic version available to all participants right away, while the meeting is still fresh in their minds.
We'd also highly recommend you use the originals. Put them up in your workplace so that people can refer to them. Tons of great ideas were captured that can generate additional conversations.
With clients auction them off, give them to the keynote speakers, frame and hang them in conference rooms, create a "war room" where the information stays fresh and relevant while the team works on the actions that were decided.

What happens after the meeting?
Find Out
We like to debrief whenever to find out about how you feel things went and what the next steps are for us to work together. We'll schedule a debrief call with you before the meeting even begins.
Because we work with so many innovative companies and organizations we are able to give you some fresh perspective with "outsider" eyes that you might find useful moving forward.
Do we provide you with materials or do you bring your own?
Find Out
DWe bring our own. We like to use our own markers. We also supply paper, which we ship to the site of your meeting or conference. We charge a supply fee and shipping costs to cover this.
Find Out
There's no limit to where we'll travel. (Hello Amsterdam! Hello Brazil! Hello Africa! Hello tropical island!) Although please note, we prefer to arrive the day before an event to set up, assess the situation and get plenty of rest before your meeting.
We want to reproduce our visual map as a print or poster. How do we do that?
Find Out
We recommend a company in California called Landau Chartworks, which scans your visual map full size and prints reproductions for a very reasonable fee.
Simply tell them what size you need your print or poster to be. A 24-hour turnaround is even available if you need it that fast.
How do you charge for your services?
Find Out
We charge a day rate and not an hourly rate even if you use us for half of the day. However each project is unique and we want to be able to scope the work to meet your outcomes AND your budget. Once we have a conversation about your goals we'll be able to give you and idea of the cost.
If we travel we charge travel expenses. These include airfare, hotel accommodation, parking, meals, and the cost to ship supplies to you. We ask for 50 percent to secure your date up front and the remaining 50 percent within 30 days of your meeting.
How do I know if I'm the kind of client you like to work with?
Find Out
Great question. We've worked with so many different people on a diversity of projects to achieve unique outcomes but there are several qualities that define an ideal client for us:
They know what they want to accomplish.
They know what their budget is.
They are ready to make the decision about hiring within a week of speaking with us.
They are ready for something this creative.
They have someone who can work directly with us on the design of the meeting/agenda and logistics. (Is not necessarily the same person)
They can provide appropriate support during the event so we can be 100% on our game.
They love collaboration and know how to be flexible.
They want an element of magic and DELIGHT along with depth and substance.
They want (or are open to) a long-term relationship/partnership that's mutually supportive.
They can see a bunch of different possibilities for using our services.
They can follow directions, complete necessary steps and execute on time.
They do what they say they are going to do.
And finally, they are really excited about working with us.
Here at Making Ideas Visible, we are inspired by people like you-- innovative thinkers, visionary leaders, creators and collaborators.
If you've got a meeting, conference, project, event or story to tell, we can help you think differently and launch your brilliant ideas into the world.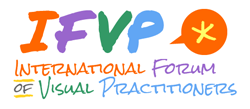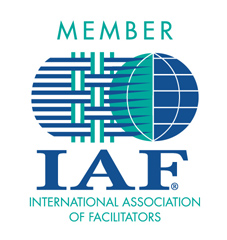 Fresh insight & ideas to your inbox